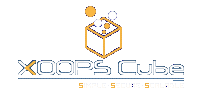 Announcement Nov .2009
Date Nov-13-2009 | Topic: Site Announcements


It's been a while since I worked on my site, but don't worry I haven't abandoned it. During the next few days there will be some updates.

* projects page (links to some projects and where to find info about them . of course it will only be modules that I was involved with)
* open registration (for those who feel like registering)
* open forum (slight template tweaks)
* usage of a media manager.


If You've forgotten:
XM-Spotlight and All XM Modules location is
http://sf.net/projects/xoopsmy
and a release should be out soon for xm-spotlight (bug fix,compatibility,no added features yet)

XUUPS Moved To Google Code Yesterday
http://code.google.com/p/xuups/





This article comes from Bandit-X.Net
http://www.bandit-x.net

The URL for this story is:
http://www.bandit-x.net/modules/news/article.php?storyid=100